Pilot Bidet PB-105 Miami Single Nozzle ( Cold Water )
Quick Overview
Continuous Water Stream
No electricity or battery required
Connects directly to fresh water line
Single nozzle
Description
No battery or electricity required.
Simple operation and installation. D.I.Y.
Available in White
– Basic Natural water model
– No electricity or battery required
– High Quality Brass componant. Wich include Ceramic Cartidge and Brass water inlet for better durability
– NEW: Unified Brass Valve for better regulated water stream .
– New : Standerd Brass 7/8 Adaptor and Braided water hose .
– New : Adjustable Nozzle ( front & back) With self cleaning Option.
– NEW: splash guard is added to nozzle. fixed nozzle to prevent leakage.
– NEW: Stepping control knob allows easier control water pressure.
– NEW: Bottom body panel is added for stronger body and  protect tubing from wear and tear and easy cleaning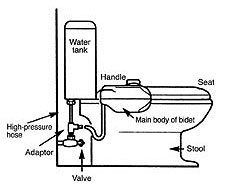 Proper way to use Pilot Bidet PB-100 Bidet
Simply turn water pressure knob to increase water pressure. Be sure to increase water pressure gradually.
Do not use excessive water pressure.
Constipation problem? Change water pressure low to medium rapidly. This will stimulate anal region to induce bowel movement.
When finished, gently remove excessive water in tapping motion using toilet paper. No wiping.
FAQ
Q. Does the PB-100 require electricity?
A. No. It is non-electric bidet using water pressure.
Q. Does the PB-100 Supply Warm Water?
A. No. PB100 is natural water bidet; most users can use natural water without discomfort.
Q. Is a professional plumber recommended for installation?
A. All offered Bio Bidet products are designed for D.I.Y. Installation is simple only require common sense no special skill or tools at all.
Q. Is it going to fit my toilet? How do I determine my toilet type?
A. PB-100 is designed to fit most 2 piece toilets. However, some restrictions may apply to 1 piece toilets. Please consult our professional sales representatives if yours is a 1 piece toilet. Detailed fit chart can also be found below.
| | | | |
| --- | --- | --- | --- |
| | 1 PIECE TOILET A toilet sculpted into a seamless unit, and has no crevices between the tank and bowl. | | 2 PIECE TOILET This type of toilet has a separate tank and bowl which are bolted together upon installation. |
Older or basic toilets are round, the inside of the toilet bowl is usually about 11 inches around. More modern or deluxe toilets have an elongated bowl that is about 2 inches longer than it is. it's a noticeable difference. If you're still wondering, you can measure from the two mounting bolts at the seat hinge, to the very front of the toilet bowl. That measurement will be about 16 1/2 inches if the bowl is round, and 18 1/2 inches if your bowl is elongated.
Q. How long does it take to deliver?
A. Most orders are processed and shipped within 24 hours via UPS ground service and should take from 2 to 6 days to deliver.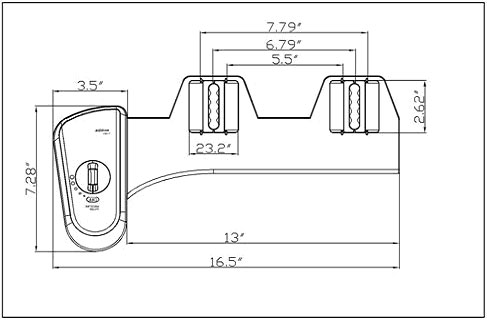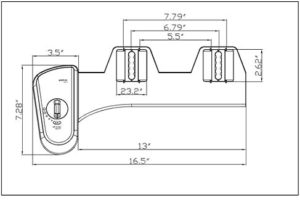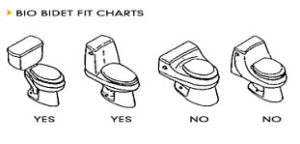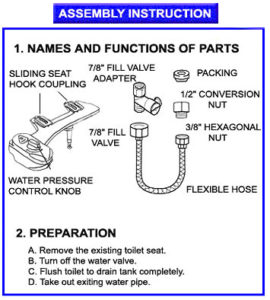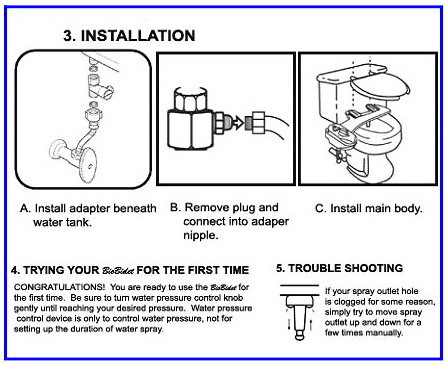 Additional information
| | |
| --- | --- |
| Weight | 3 lbs |
| Dimensions | 18 × 4 × 7 in |